Author Sonja, posted April 10, 2017
Have you meet the Panoptikum chatbot?
Check it out at the Panoptikum Facebook page and enter a search term at "Jetzt eine Nachricht senden".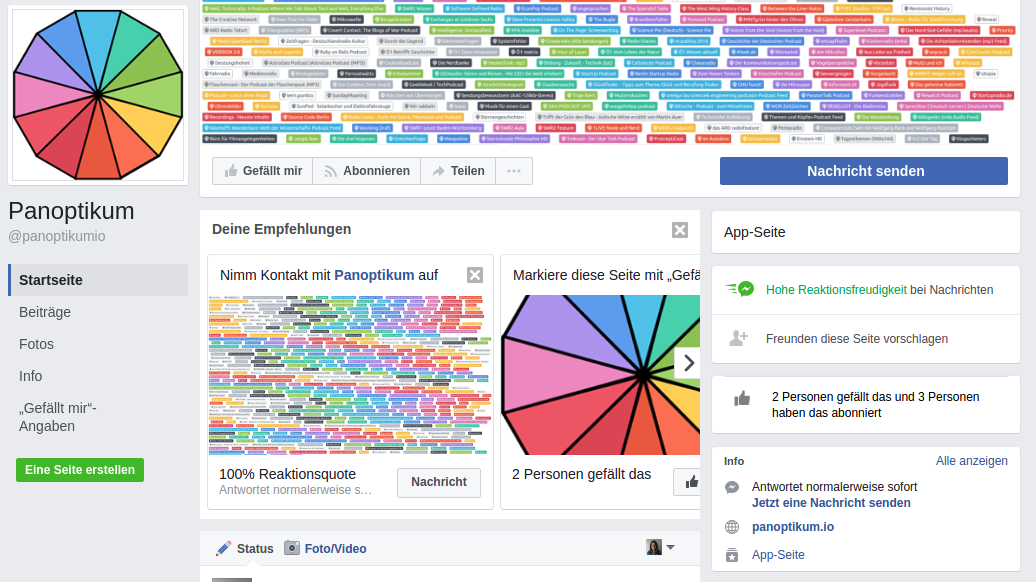 And almost immediatly follows the result. I entered "der will doch nur spielen"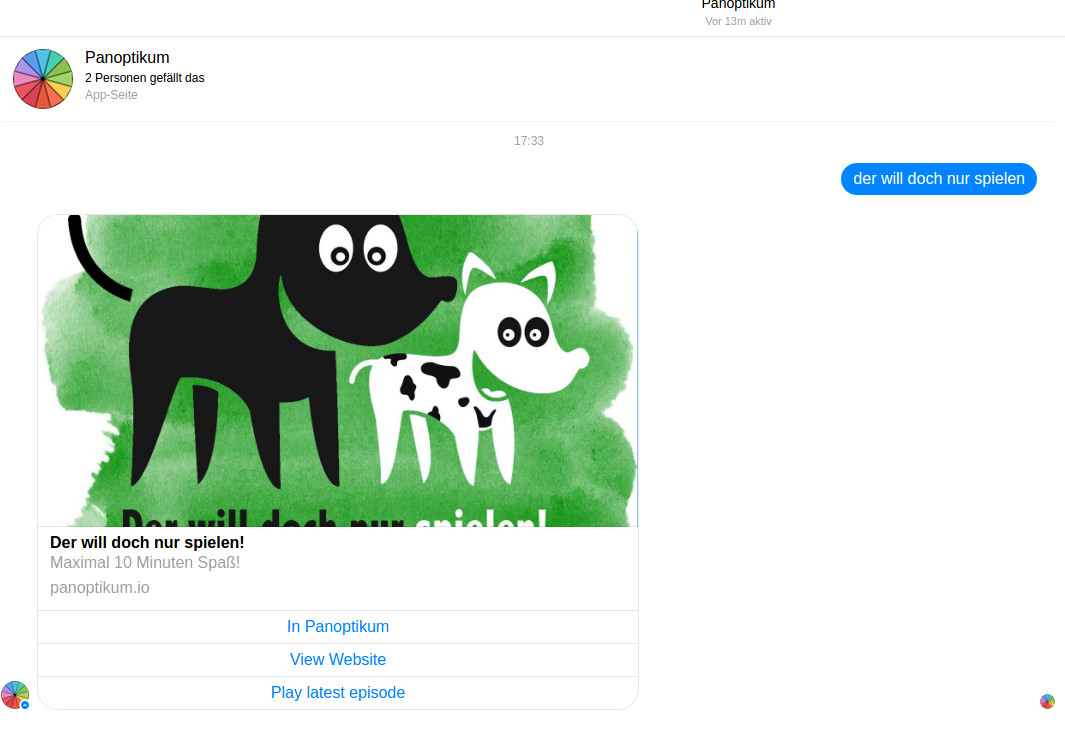 This is the work of our second chief excutive programmer Ramon! Gracias, gran trabajo!
Congratulations to Stefan: Panoptikum knows more than 202.000 episodes!
---
Tweet
---