Author Sonja, posted December 3, 2017
Panoptikum is back to using the Podlove Web Player on the episode page.
Why the change back to Podlove Web Player?
better player all together
nicer navigation
deep linking works again
This offers you several functions for listening to a podcast episode directly on the Panoptikum episode page:
Chapters
You can use the chapters for navigation directly in the web player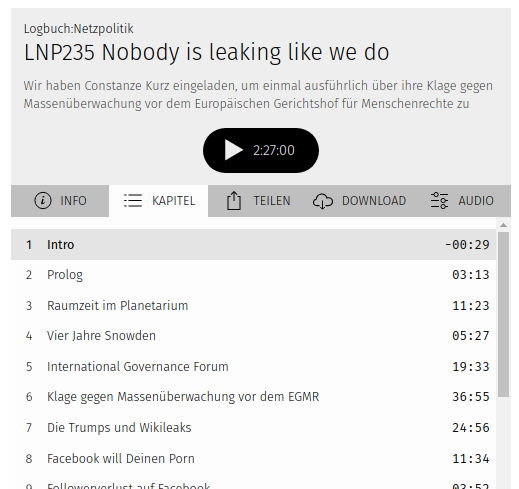 Share
You can share the complete episode,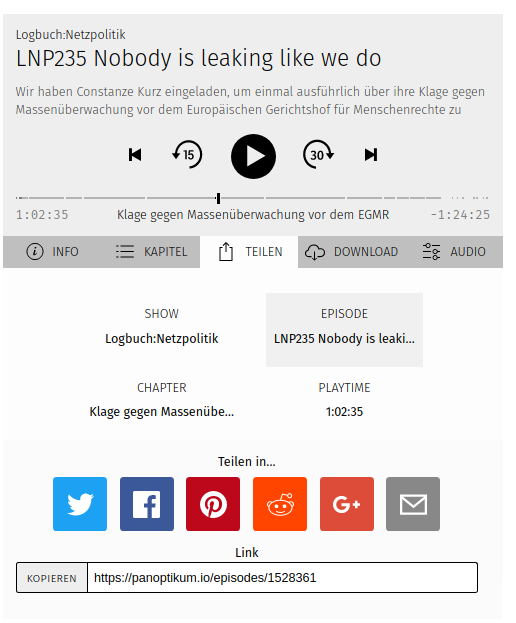 one chapter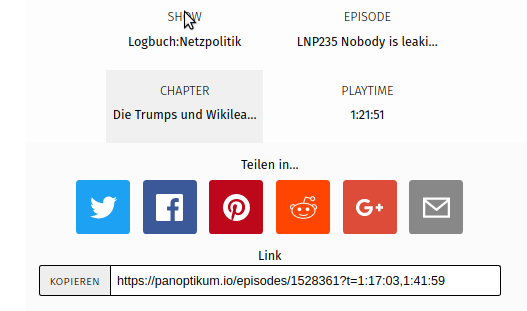 or a minute
Speed and Volume
You can increase or descrese the speed and adjust the volume
Try it out and please send us feedback (sonja@panoptikum.social).
What do you think about the change?
Is it an improvement or was it a move in the wrong direction?
What do you miss?
Time for some statistics
26 682 podcasts
1 585 647 episodes
225 languages
172 categories
214 users
65 OPML (thank you for your input!)
---
Tweet
---