Author Sonja, posted August 7, 2017
Check out Ramons blog post about the chatbot for Panoptikum.
Breathing Life into the Panoptikum Facebook Messenger Bot with Elixir and Phoenix
The chatbot offers the following functionality: based on the reveived message the chatbot answers with some podcast recommendations.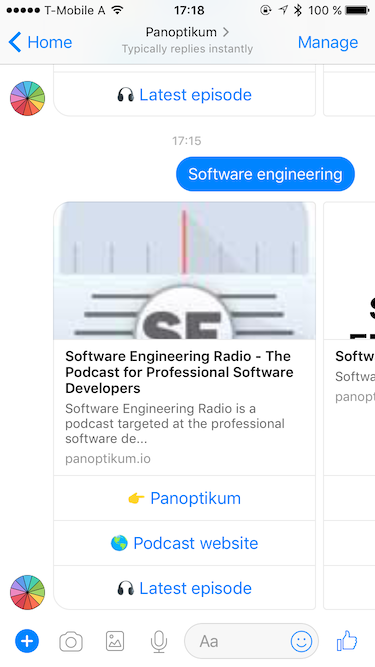 The blog post describes all the tiny details - I recommend it as a cookbook if you want to write your own chatbot. No frameworks are used, everthing is written by Ramon himself which leads to a lean application.
---
Tweet
---