Author Sonja, posted October 2, 2017
Exactly one year ago started the Panoptikum blog with the word Welcome.
Since then 49 posts kept you informed what happened within and around Panoptikum. Thanks to all our readers and for the feedback and encouragement the project received the last twelve months.
Now it's time for your comments again. The Panoptikum project is published via Github and at the moment 9 ideas are on the list. Here is the screenshot (for those who just don't have the time to visit Github) with the list of ideas: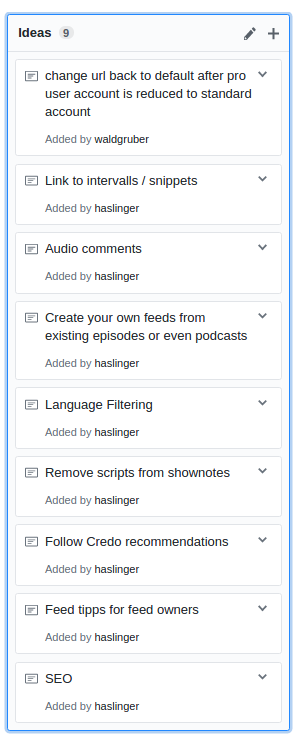 What do you think is important? Which ideas need more description for your evaluation? Did we miss something really basic?
Send your thoughts to sonja@panoptikum.social or start a discussion on the Panoptikum page under this post.
---
Tweet
---