Author Sonja, posted September 18, 2017
Panoptikum offers a great overview with its categories page. But there is more.
For those among us who just love figures and want to know exactly how many podcasts are in one categorie there are the hidden stats. Try it out https://panoptikum.social/categories/stats.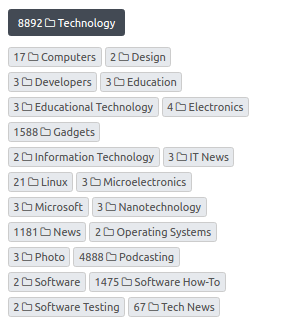 It also works within the category. For example within Philosophy you can see how many podcasts are available per language.

Panoptikum on tour again! Meet Stefan at the SUBSCRIBE 9 in Munich. The SUBSCRIBE is a combination of conference and barcamp for podcasters. It offers a great program for the podcast newbie and for the seasoned podcaster :-)
---
Tweet
---